A volte la vita riserva gradite sorprese... Lo scorso anno in una cittadina sperduta della Louisiana in un minuscolo mercatino delle pulci vidi un paio di scarpe strepitose color rosso Campari. Erano nuove, nel senso che erano 50s ma mai indossate, fatte veramente bene, cucite a mano... Ovviamente non ho esitato a farle subito mie per poterle riprodurre in maniera identica alle originali colore e cuciture incluse... finalmente eccole qua anche per voi le ho battezzate Downtown!
Some times life reserves nice surprises… last year I was in a lost Louisiana village, in a very small flea market when I saw an amazing pair of red Campari shoes. They were new, I mean they were from the 50's, but dead-stock, very well crafted, hand made stitched… Obviously I bought them, and doin' so I could reproduce them like the original ones, in colour and stitching… at last here they are also for You. I called them Downtown!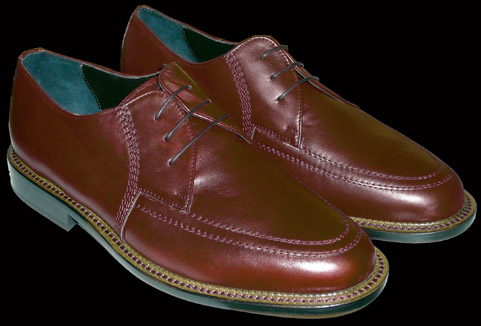 Le Downtown erano finalmente pronte quando sfogliando un "Satuday Evening Post" del 1953 vidi un modello identico ma di colore marrone ...le ho subito messe in produzione anche di quel colore...
The Downtown shoes were just ready when, lookin' at a 1953 "Saturday Evening Post" magazine, I saw the same model in brown colour… I started to product also that kind of model/colour…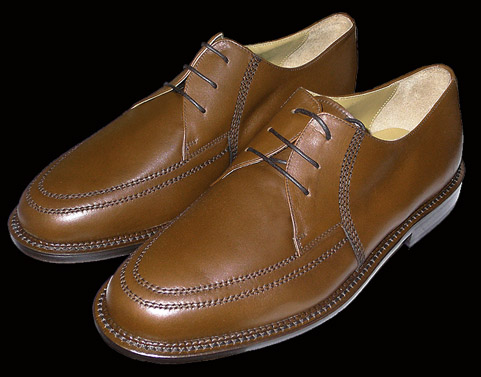 Le Downtown, come tutte le calzature Ol'Woogies, sono realizzate in pelle e cuoio secondo le antiche tradizioni artigiane.In aggiunta in questo modello il taglio, rigorosamente eseguito a mano, che racchiude e nasconde la cucitura denominata "a black".
The Downtowns, like all the Ol'Woogies shoes, are made in leather with the ancient artisan tradition. In addition, this model is hand-crafted, with the stitching method called "a black".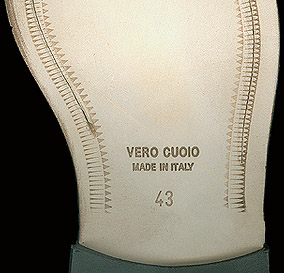 Colori disponibili | Colours available
Rosso Campari | Campari Red
Marrone | Brown
Numeri disponibili | Size available
40 | 41 | 42 | 43 | 44 | 45 | 46
€ 120,00 + spedizione | € 120,00 + shipping
Con entrambi i pellami di queste calzature sono state realizzate anche le cinture
Per ulteriori informazioni:
For further details, please contact us: